CUNT-CAUTERIZER
Trade history
0 items received from others
This member does not have any trade history.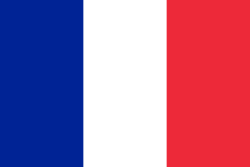 About
Tell us about yourself?:

Hello, I'm from Normandy, France. My first metal t-shirt was a Tool t-shirt. Now, I mainly listened to old-school death metal, black metal, stoner, doom metal and crust punk.

What's your reason for joining tshirtslayer?:

To see beautiful jackets, rare stuff, finding or giving some ideas

Do you goto any festivals or shows?:

Hellfest 2009
Hellfest 2010
Kill Town Death Fest 2010
Hellfest 2011
Hellfest 2012

How did you find out about TShirtSlayer? :

Last Seen Wearing

I have not marked anything as currently worn yet! sorry!
Upload stats

| Count | Type |
| --- | --- |
| 27 | TShirt or Longsleeve |
| 1 | Patch |
| 3 | Other Collectable |
| 1 | Hooded Top |
| 27 | Battle Jacket |

Upload trade status

| Count | Type |
| --- | --- |
| 1 | Sale or Trade |
| 58 | Not for sale or trade |

Bands uploaded

| Count | Band |
| --- | --- |
| 13 | Peste Noire |
| 7 | Celtic Frost |
| 7 | Electric Wizard |
| 5 | Darkspace |
| 4 | Mayhem |
| 4 | Darkthrone |
| 3 | ARCHGOAT |
| 3 | Baptism |
| 3 | Slayer |
| 3 | Napalm Death |
| 3 | Burzum |
| 3 | Reverend Bizarre |
| 3 | Bathory |
| 3 | Black Sabbath |
| 3 | Sarcofago |
| 3 | Unleashed |
| 3 | Revenge |
| 3 | Obscurity |
| 3 | Grave |
| 3 | Asphyx |
| 3 | Nocturnal |
| 2 | Adramelech |
| 2 | Therion |
| 2 | Nihilist |
| 2 | God Macabre |
| 2 | Autopsy |
| 2 | Massacra |
| 2 | Repugnant |
| 2 | Slaughter Lord |
| 2 | Authorize |
| 2 | Cathedral |
| 2 | Demolition Hammer |
| 2 | Bloodbath |
| 2 | Taake |
| 2 | Kaamos |
| 2 | Winter |
| 2 | Old Funeral |
| 2 | Thou Shalt Suffer |
| 2 | Deathspell Omega |
| 2 | Abhorrence |
| 2 | Tribulation |
| 2 | Venom |
| 2 | Die Hard |
| 2 | Amorphis |
| 2 | Xysma |
| 2 | Edge Of Sanity |
| 2 | Krypt |
| 2 | Nirvana |
| 2 | Epitaph |
| 2 | Immortal |
| 2 | Emperor |
| 2 | Toxic Holocaust |
| 2 | Necrophobic |
| 2 | CARBONIZED |
| 2 | Pantera |
| 2 | Sodom |
| 2 | Blacklodge |
| 2 | Cianide |
| 2 | Possessed |
| 2 | Dismember |
| 2 | Satanic Warmaster |
| 2 | Desultory |
| 2 | Entombed |
| 2 | Demigod |
| 2 | Bolt Thrower |
| 2 | Funebrarum |
| 2 | Nocternity |
| 2 | Convulse |
| 2 | Traumatic |
| 2 | English Dogs |
| 2 | Carnage |
| 2 | LIERS IN WAIT |
| 2 | Perversifier |
| 2 | Grotesque |
| 1 | NME |
| 1 | Afflicted |
| 1 | Decayed |
| 1 | Morbid Saint |
| 1 | Demilich |
| 1 | Griftegard |
| 1 | Raven's Hill |
| 1 | Funebre |
| 1 | KPN |
| 1 | Silencer |
| 1 | Katharsis |
| 1 | Thorr's Hammer |
| 1 | Cadaveric Fumes |
| 1 | Deathrow |
| 1 | Gorement |
| 1 | Moho |
| 1 | Sühnopfer |
| 1 | Entrapment |
| 1 | Benediction |
| 1 | Craft |
| 1 | Haemorrhage |
| 1 | Bulldozer |
| 1 | Merciless |
| 1 | Diapsiquir |
| 1 | Inverted |
| 1 | Enslaved |
| 1 | Cirith Gorgor |
| 1 | Mutilated |
| 1 | Sepultura |
| 1 | Comecon |
| 1 | Down |
| 1 | Cryptic Slaughter |
| 1 | Last Days Of Humanity |
| 1 | Krypts |
| 1 | Poison |
| 1 | Melechesh |
| 1 | Mythic |
| 1 | Kampfar |
| 1 | Derketa |
| 1 | Municipal Waste |
| 1 | Lawnmower Deth |
| 1 | Molested |
| 1 | Impaled Nazarene |
| 1 | Rippikoulu |
| 1 | Defecation |
| 1 | Sargeist |
| 1 | Beherit |
| 1 | Conqueror |
| 1 | Kreator |
| 1 | Tool |
| 1 | Vektor |
| 1 | Depravity |
| 1 | Morbid Tales |
| 1 | Hentgarm |
| 1 | Runemagick |
| 1 | Master |
| 1 | Morbosidad |
| 1 | Demoncy |
| 1 | Hellfest |
| 1 | Vreid |
| 1 | Attomica |
| 1 | Baise Ma Hache |
| 1 | Uncanny |
| 1 | Morgoth |
| 1 | Proclamation |
| 1 | Negură Bunget |
| 1 | Destruction |
| 1 | Total Fucking Destruction |
| 1 | Abigail |
| 1 | Necrony |
| 1 | Malsaint |
| 1 | Winterwolf |
| 1 | INCUBUS |
| 1 | Nifelheim |
| 1 | Disgrace |
| 1 | Goatpenis |
| 1 | Onslaught |
| 1 | Ketzer |
| 1 | Nuclear Death Terror |
| 1 | Incantation |
| 1 | The Devil's Blood |
| 1 | Behexen |
| 1 | Negator |
| 1 | Divine Eve |
| 1 | Dark Angel |
| 1 | Barbatos |
| 1 | Wombbath |
| 1 | Death |
| 1 | Judas Iscariot |
| 1 | Massacre |
| 1 | Horna |
| 1 | Bethlehem |
| 1 | Expulsion |
| 1 | Violator |
| 1 | Necrowretch |
| 1 | Kyuss |
| 1 | Mefisto |
| 1 | Interment |
| 1 | Hexecutor |
| 1 | Nunslaughter |
| 1 | Drudkh |
| 1 | Impetigo |
| 1 | Beastcraft |
| 1 | Carnivore |
| 1 | Sacrilege |
| 1 | Borknagar |
| 1 | Mortem |
| 1 | Himinbjorg |
| 1 | Holocausto |
| 1 | Rottrevore |
| 1 | Abhorer |
| 1 | Death Strike |
| 1 | Forbidden |
| 1 | The Shitlickers |
| 1 | Acid Witch |
| 1 | Windir |
| 1 | Morbus Chron |
| 1 | Le Culte Du Crâne |
| 1 | Crematory |
| 1 | Funeral Mist |
| 1 | Stav |
| 1 | Darkness |
| 1 | Bastard Priest |
| 1 | HIGH ON FIRE |
| 1 | Wardruna |
| 1 | Maim |
| 1 | Folge Dem Wind |
| 1 | Repulsion |
| 1 | Blasphemy |
| 1 | Lunar Aurora |
| 1 | Magus |
| 1 | Vader |
| 1 | Grand Magus |
| 1 | Toxaemia |
| 1 | Immolation |
| 1 | Limbonic Art |
| 1 | Marduk |
| 1 | Enthroned |
| 1 | Esoteric |
| 1 | Legion Of The Damned |
| 1 | Exhorder |
| 1 | Pestilence |
| 1 | Count Raven |
| 1 | Belzebong |
| 1 | Utumno |
| 1 | Terrorizer |
| 1 | Aezh Morvarc'h |
| 1 | Dissection |

Show all bands

Last logged in

3 years 6 months ago

Member for

10 years 6 months

Is following...


CUNT-CAUTERIZER, ThrashLife, Kentjesuswenedikter, PutridStench, mad_submarine, malik, OSDMNICHOLAS, Pier