connorxhehir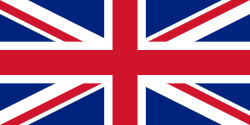 About
Tell us about yourself?:

Recently starting collecting/trading/selling old metal shirts.

WANTLIST:
Black Sabbath - Anything from up to Headless Cross era
Motorhead - American Tour 1988/1991
Agnostic Front - Victim In Pain era, Cause For Alarm tour
Yngwie Malmsteen - Viking Invasion tour
Morbid Angel - Blessed Are The Sick tour longsleeve
Paradise Lost - Gothic era long sleeve
Slayer - Mandatory Suicide shirt
Carcass - Heartwork tour, Grindcrusher tour, Swansong bootleg
Cro Mags - Age Of Quarrel 1986 tour, Best Wishes tour, 1991 Euro tour
Devastation - Deliverance era shirts
Darkthrone - Soulside Journey 1990 shirt, demo era shirts
Burzum - 1st T-Shirt
Mayhem - Before 1993 shirts
Bathory - Anything up to Blood Fire Death era

Which bands are you into?:

Last Seen Wearing

I have not marked anything as currently worn yet! sorry!
Last logged in

2 days 6 hours ago

Member for

2 years 9 months

Upload stats

| Count | Type |
| --- | --- |
| 60 | TShirt or Longsleeve |

Upload trade status

| Count | Type |
| --- | --- |
| 1 | Trade Only |
| 22 | Sold |
| 23 | Sale or Trade |
| 8 | Sale only |
| 6 | Not for sale or trade |

Bands uploaded

| Count | Band |
| --- | --- |
| 4 | Motörhead |
| 4 | Black Sabbath |
| 4 | Carcass |
| 4 | Ozzy Osbourne |
| 3 | Paradise Lost |
| 3 | Danzig |
| 3 | Bolt Thrower |
| 2 | S.O.D. |
| 2 | Emperor |
| 2 | Eyehategod |
| 2 | Corrosion Of Conformity |
| 2 | Cannibal Corpse |
| 2 | Sleep |
| 1 | Triumph |
| 1 | Morbid Angel |
| 1 | Slayer |
| 1 | Storm Troopers Of Death |
| 1 | Down |
| 1 | Grave |
| 1 | Prong |
| 1 | Yngwie J. Malmsteen |
| 1 | Testament |
| 1 | Yngwie Malmsteens Rising Force |
| 1 | Misfits |
| 1 | Type O Negative |
| 1 | Autopsy |
| 1 | Trouble |
| 1 | Helmet |
| 1 | Napalm Death |
| 1 | Mayhem |
| 1 | MADBALL |
| 1 | AC/DC |
| 1 | Cro-mags |
| 1 | At The Gates |
| 1 | Immortal |
| 1 | Pantera |
| 1 | Burzum |
| 1 | Entombed |
| 1 | Rollins Band |
| 1 | Entombed A.D. |
| 1 | Megadeth |

Show all bands

Friends


xgabex, SeanScoil, NordicNoseBleed, Bert, deranged666, PlayOnTen