BloodFireDeath88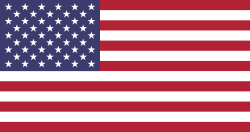 About
Tell us about yourself?:

My name is Oscar, i'm 15 years old and i love metal. Mostly 1st wave black, thrash, death, and traditional heavy

Patches I'm looking for:
Cruel Force Under the Sign of The Moon patches
Death Angel Act iii
Obituary Cause of Death original (rectangular)
Black Magic Wizard's Spell
Any Warlord patches
Bathory s/t patch (2001 version)

What's your reason for joining tshirtslayer?:

Do you goto any festivals or shows?:

If I can. Mostly bigger shows around the Bay Area. I'd like to see more "extreme" smaller shows when I can drive.

Favourite album ?:

Bathory - The Return, Death - Symbolic, Razor - Evil Invaders, Cruel Force - Under the Sign of The Moon, Death Angel - The UltraViolence

Which bands are you into?:

How did you find out about TShirtSlayer? :

Saw the watermark on images.
Last logged in

5 hours 28 min ago

Upload stats

| Count | Type |
| --- | --- |
| 42 | Patch |
| 1 | Other Collectable |
| 3 | Battle Jacket |

Upload trade status

| Count | Type |
| --- | --- |
| 46 | Not for sale or trade |

Bands uploaded

| Count | Band |
| --- | --- |
| 5 | Bathory |
| 5 | Death Angel |
| 4 | Razor |
| 4 | Venom |
| 3 | Running Wild |
| 3 | Deströyer 666 |
| 3 | Holocaust |
| 3 | Slayer |
| 3 | Metalucifer |
| 3 | Mercyful Fate |
| 3 | Bolt Thrower |
| 3 | Protector |
| 2 | OLD |
| 2 | Morbid Angel |
| 2 | Slaughter |
| 2 | Accept |
| 2 | Wehrmacht |
| 2 | Cruel Force |
| 2 | Onslaught |
| 2 | Possessed |
| 2 | Infernal Majesty |
| 2 | Death |
| 2 | Rigor Mortis |
| 2 | Nasty Savage |
| 2 | Sacrifice |
| 2 | Forbidden |
| 2 | Sodom |
| 2 | Kreator |
| 2 | Candlemass |
| 2 | Poison (GER) |
| 2 | Celtic Frost |
| 2 | Judas Priest |
| 2 | Cancer |
| 2 | Bulldozer |
| 2 | Vulture |
| 2 | Exodus |
| 2 | Violent Force |
| 2 | Destruction |
| 2 | Toxik |
| 2 | Wolf |
| 2 | Toxic Holocaust |
| 1 | S.O.D. |
| 1 | Holy Moses |
| 1 | Saxon |
| 1 | Exumer |
| 1 | Dark Angel |
| 1 | Motörhead |
| 1 | Sabbat |
| 1 | Mayhem |
| 1 | Coroner |
| 1 | NEKROMANTHEON |
| 1 | Sortilege |
| 1 | Cannibal Corpse |
| 1 | Watchtower |
| 1 | Living Death |
| 1 | Obituary |
| 1 | Whiplash |
| 1 | Desaster |
| 1 | Heavy Load |
| 1 | Voivod |
| 1 | Blind Guardian |
| 1 | Dismember |
| 1 | Morbid Saint |
| 1 | Exciter |
| 1 | Metallica |
| 1 | Entombed |
| 1 | Poison |
| 1 | Vio-Lence |
| 1 | Dio |
| 1 | Overkill |
| 1 | Hallows Eve |
| 1 | Demolition Hammer |
| 1 | Ulver |
| 1 | Iron Maiden |
| 1 | Blasphemy |
| 1 | Sabbat (JPN) |
| 1 | Pestilence |
| 1 | Nunslaughter |
| 1 | Deathhammer |
| 1 | Nifelheim |
| 1 | Division Speed |

Show all bands

Member for

1 year 1 month

Is following...


Vinnie, Looking into th..., Rotten69, NEC, blooddivision, Greyson, bonatar, Atomicide, hectormetallica123, _Cheezitz, diabolica, zilin, BHMOXM