ArchonSatanic

ArchonSatanic
is a TShirtSlayer supporter and wields the mighty sword!

Trade history
5 items received from others.
This member does not have any trade history.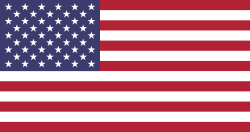 About
Tell us about yourself?:

From Bluefield VA, live in Eagleville PA. I like black metal, death metal, funeral doom, and ambient music. I prefer to listen to ambient black metal, like Esoterica, and medieval atmospheric stuff like Summoning.
I have been building my collection for more than a decade.

What's your reason for joining tshirtslayer?:

I was a member before, started back in 2009. I got tired of fighting with kids all the time so I deleted it, but now I'm back because aside from that, I think this place is a good idea.

Do you goto any festivals or shows?:

Which bands are you into?:

How did you find out about TShirtSlayer? :

Last Seen Wearing

I have not marked anything as currently worn yet! sorry!
Last logged in

2 weeks 6 days ago

Upload stats

| Count | Type |
| --- | --- |
| 225 | TShirt or Longsleeve |
| 15 | Tape / Vinyl / CD / Recording etc |
| 1 | Pin / Badge |
| 2 | Patch |
| 2 | Other Collectable |
| 1 | Battle Jacket |

Upload trade status

| Count | Type |
| --- | --- |
| 2 | Sold |
| 2 | Sale or Trade |
| 242 | Not for sale or trade |

Bands uploaded

| Count | Band |
| --- | --- |
| 28 | Cradle Of Filth |
| 19 | Emperor |
| 11 | Lunar Aurora |
| 8 | Dimmu Borgir |
| 8 | Naglfar |
| 8 | Fleshcrawl |
| 8 | Manegarm |
| 7 | Dark Funeral |
| 6 | Summoning |
| 5 | Bloodthorn |
| 5 | Marduk |
| 5 | Nortt |
| 5 | Thy Serpent |
| 5 | Limbonic Art |
| 4 | Vader |
| 4 | Burzum |
| 4 | Setherial |
| 4 | Hell |
| 4 | Bal-Sagoth |
| 3 | Mayhem |
| 3 | The Legion |
| 3 | God Dethroned |
| 3 | Crimson Moon |
| 3 | Immortal |
| 3 | Judas Iscariot |
| 3 | Graveland |
| 3 | Tsjuder |
| 3 | King Diamond |
| 3 | Hate Forest |
| 3 | Dark Fortress |
| 3 | Nokturnal Mortum |
| 3 | Xasthur |
| 2 | Children Of Bodom |
| 2 | Ulver |
| 2 | Samael |
| 2 | Dissection |
| 2 | Lord Belial |
| 2 | The Abyss |
| 2 | Leviathan |
| 2 | Thy Primordial |
| 2 | Darkthrone |
| 2 | Moon |
| 2 | Enslaved |
| 2 | Paysage D'Hiver |
| 2 | Nastrond |
| 2 | Panopticon |
| 2 | Gorgoroth |
| 2 | Kalmah |
| 2 | Falls Of Rauros |
| 2 | Yellow Eyes |
| 2 | Satyricon |
| 2 | Dawn |
| 2 | Hypocrisy |
| 2 | Unlord |
| 2 | 1349 |
| 2 | Endstille |
| 2 | Ash Borer |
| 2 | Chaos Moon |
| 2 | Caladan Brood |
| 1 | Wolvhammer |
| 1 | Darkened Nocturn Slaughtercult |
| 1 | Funeral Mist |
| 1 | Carcass |
| 1 | Anorexia Nervosa |
| 1 | Empty |
| 1 | Kyla |
| 1 | Moonblood |
| 1 | Mortician |
| 1 | Behemoth |
| 1 | Naer Mataron |
| 1 | Urna |
| 1 | Gehenna |
| 1 | ...and Oceans |
| 1 | Branikald |
| 1 | Mörk Gryning |
| 1 | Nihill |
| 1 | Enthral |
| 1 | Tidfall |
| 1 | Mare Cognitum |
| 1 | Skáphe |
| 1 | Vlad Tepes |
| 1 | Saor |
| 1 | Morbid Angel |
| 1 | Ancient |
| 1 | Thus Defiled |
| 1 | Impaled Nazarene |
| 1 | Silencer |
| 1 | Krohm |
| 1 | Abigor |
| 1 | Enthroned |
| 1 | Imperium Dekadenz |
| 1 | Ancient Ceremony |
| 1 | Thor's Hammer |
| 1 | Walknut |
| 1 | Ohtar |
| 1 | Twilight |
| 1 | Drudkh |
| 1 | Sacramentum |
| 1 | Hypothermia |
| 1 | Agathodaimon |
| 1 | Gallowbraid |
| 1 | Menhir |
| 1 | Stormlord |
| 1 | Satanic Slaughter |
| 1 | Sarkom |
| 1 | Wolfnacht |
| 1 | Covenant |
| 1 | Thy Infernal |
| 1 | Lustre |
| 1 | Sear Bliss |
| 1 | Isenblast |
| 1 | Nargaroth |
| 1 | Troll |
| 1 | Draugar |
| 1 | Condemned |
| 1 | Nordlys |
| 1 | Veles |
| 1 | Insomnium |
| 1 | Satanic Funeral |
| 1 | I Shalt Become |
| 1 | Angelcorpse |
| 1 | Enochian Crescent |
| 1 | Year Of No Light |
| 1 | Ashencult |
| 1 | Cirith Gorgor |
| 1 | Krieg |
| 1 | Evilfeast |
| 1 | Esoterica |
| 1 | Mizmor |
| 1 | Dark Tranquillity |

Show all bands

Member for

3 years 11 months

Is following...


emperialmassacre, pigwalk42, Zastrozzi