Antonio
Trade history
0 items received from others
This member does not have any trade history.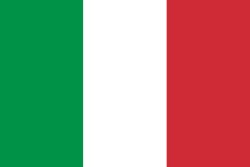 About
Tell us about yourself?:

53 years old headbanger from Italy

What's your reason for joining tshirtslayer?:

Do you goto any festivals or shows?:

Favourite album ?:

It's an hard question, but MotleyCrue/Shout At The Devil and Iron Maiden/Piece Of Mind among the thousands albums I love.

Which bands are you into?:

How did you find out about TShirtSlayer? :

Last Seen Wearing

I have not marked anything as currently worn yet! sorry!
Upload stats

| Count | Type |
| --- | --- |
| 137 | TShirt or Longsleeve |
| 203 | Tape / Vinyl / CD / Recording etc |
| 1 | Pin / Badge |
| 5 | Patch |
| 69 | Other Collectable |

Upload trade status

| Count | Type |
| --- | --- |
| 415 | Not for sale or trade |

Bands uploaded

| Count | Band |
| --- | --- |
| 31 | Iron Maiden |
| 29 | Mötley Crüe |
| 19 | AC/DC |
| 18 | Thunder |
| 17 | W.A.S.P. |
| 12 | Whitesnake |
| 11 | Metallica |
| 10 | Def Leppard |
| 10 | Kiss |
| 9 | Skid Row |
| 9 | Aerosmith |
| 9 | Ozzy Osbourne |
| 9 | Cinderella |
| 8 | Black Sabbath |
| 8 | The Almighty |
| 8 | Dio |
| 8 | Megadeth |
| 7 | Alice Cooper |
| 7 | Deep Purple |
| 7 | Tesla |
| 7 | Thin Lizzy |
| 7 | Anthrax |
| 7 | Poison |
| 7 | Queensryche |
| 6 | David Lee Roth |
| 6 | Motörhead |
| 6 | Bon Jovi |
| 6 | Saxon |
| 6 | Great White |
| 5 | Ratt |
| 5 | Scorpions |
| 4 | McAuley Schenker Group |
| 4 | Testament |
| 4 | Gary Moore |
| 4 | Van Halen |
| 4 | Mr. Big |
| 4 | Helloween |
| 3 | Britny Fox |
| 3 | Slayer |
| 3 | Accept |
| 3 | Vixen |
| 3 | Bonfire |
| 3 | Quireboys |
| 3 | Michael Schenker Group |
| 3 | Quiet Riot |
| 3 | Tigertailz |
| 3 | Kingdom Come |
| 3 | Uriah Heep |
| 3 | Dokken |
| 3 | Guns N' Roses |
| 2 | Faster Pussycat |
| 2 | White Lion |
| 2 | Ted Nugent |
| 2 | Dangerous Toys |
| 2 | D.A.D. |
| 2 | Michael Monroe |
| 2 | Pantera |
| 2 | Marillion |
| 2 | Hurricane |
| 2 | TNT |
| 2 | XYZ |
| 2 | Twisted Sister |
| 2 | Audioslave |
| 2 | Ugly Kid Joe |
| 2 | Status Quo |
| 2 | Vince Neil |
| 2 | Ramones |
| 2 | HammerFall |
| 2 | Arch Enemy |
| 2 | Glenn Hughes |
| 2 | Victory |
| 2 | Lynch Mob |
| 2 | Krokus |
| 2 | Living Colour |
| 2 | Bonham |
| 2 | Damn Yankees |
| 2 | Faith No More |
| 2 | Stryper |
| 2 | Kix |
| 2 | Black Crowes |
| 2 | Love/Hate |
| 2 | Loudness |
| 1 | Zinatra |
| 1 | Europe |
| 1 | Airbourne |
| 1 | Cradle Of Filth |
| 1 | Gorky Park |
| 1 | Ozzy Osboune |
| 1 | Paul Di Anno |
| 1 | Cats In Boots |
| 1 | L.A. Guns |
| 1 | Ace Frehley |
| 1 | Lita Ford |
| 1 | Steel Panther |
| 1 | Winger |
| 1 | Murderdolls |
| 1 | High Voltage Festival 2011 |
| 1 | Senza Benza |
| 1 | The Sweet |
| 1 | Journey |
| 1 | Zwan |
| 1 | Vain |
| 1 | Space Age Playboys |
| 1 | Blackeyed Susan |
| 1 | Bruce Dickinson |
| 1 | U.D.O: |
| 1 | UFO |
| 1 | Warrant |
| 1 | Castle Donington's Monsters Of Rock 1992 |
| 1 | The Wildhearts |
| 1 | Adrian Smith & Project |
| 1 | Steve Stevens' Atomic Playboys |
| 1 | Skin |
| 1 | Sepultura |
| 1 | VinnieVincent Invasion |
| 1 | Tshirtslayer's Shirt |
| 1 | Pino Scotto |
| 1 | Velvet Revolver |
| 1 | Godsmack |
| 1 | Salty Dog |
| 1 | Chickenfoot |
| 1 | Irona Maiden |
| 1 | Vamp |
| 1 | Shotgun Messiah |
| 1 | Def Leppard - Whitesnake |
| 1 | Jake E Lee's Red Dragon Cartel |
| 1 | Little Angels |
| 1 | Rush |
| 1 | Fatal Smile |
| 1 | Whitesnale |
| 1 | Judas Priest |
| 1 | D'Molls |
| 1 | Celtic Frost |
| 1 | Bad Company |
| 1 | Dare |
| 1 | Amon Amarth |
| 1 | Guns & Roses |
| 1 | Steve Vai |
| 1 | Led Zeppelin |
| 1 | The Black Crowes |
| 1 | Coverdale/Page |
| 1 | Electric Boys |
| 1 | BBM |
| 1 | No Sweat |
| 1 | Heavy Pettin |
| 1 | Rob Zombie/Marilyn Manson |
| 1 | U.D.O. |
| 1 | The Who |
| 1 | Eric Sardinas |
| 1 | Yngwie J. Malmsteen |
| 1 | Phil Campbell & The Bastard Sons |
| 1 | Yngwie Malmsteen's Risign Force |
| 1 | Exodus |
| 1 | London |
| 1 | H.E.A.T. |
| 1 | Helloween/Gamma Ray |
| 1 | Crashdiet |
| 1 | My Dying Bride |
| 1 | Alter Bridge |
| 1 | Smashing Pumpkins |
| 1 | Yngwie Malmsteens Rising Force |
| 1 | Scorpion Child |
| 1 | Blue Öyster Cult |
| 1 | Autograph |
| 1 | Sons Of Angels |
| 1 | Red Hot Chilli Peppers |
| 1 | House Of Lords |
| 1 | Jethro Tull |
| 1 | Girlschool |
| 1 | Gotthard |
| 1 | Angelwitch |
| 1 | Overkill |
| 1 | Iron Maiden/Helloween |
| 1 | Lion |
| 1 | Helloween & Queenrysche |
| 1 | Rainbow |
| 1 | Iron Maiden - AC/DC - WASP |
| 1 | Nightwish |
| 1 | Vanadium |
| 1 | Spinal Tap |
| 1 | Joe Satriani |
| 1 | Opeth |
| 1 | Abigor |
| 1 | Wolfsbane |
| 1 | Living Color |
| 1 | Crying Steel |
| 1 | The Dead Daisies |
| 1 | Slash |
| 1 | Primal Fear |
| 1 | King's X |
| 1 | Alterbridge |
| 1 | Enuff'Z Enuff |
| 1 | Leatherwolf |
| 1 | Robert Plant |
| 1 | McQueen Street |
| 1 | Paul Di' Anno |
| 1 | Scanners |
| 1 | Magnum |
| 1 | Unisonic |
| 1 | Uli Jon Roth |
| 1 | Slaughter |
| 1 | Badlands |
| 1 | Abighor |
| 1 | AAVV |
| 1 | Corrosion Of Conformity |
| 1 | Warlock |
| 1 | Y&T |
| 1 | Satyricon |
| 1 | LYNYRD SKYNYRD |
| 1 | Enforcer |
| 1 | Dream Theather |
| 1 | Don Dokken |
| 1 | Black Flag |
| 1 | John Norum |
| 1 | Bulletboys |
| 1 | Black Star Riders |
| 1 | King Of The Sun |
| 1 | Cheap Trick |
| 1 | Powerman 5000 |
| 1 | Micheal Schenker |
| 1 | ZZ Top |
| 1 | Savatage |
| 1 | Steve Jones |
| 1 | THE CULT |
| 1 | Gun 'n' Roses |
| 1 | Boston |
| 1 | Gigs Tickets |
| 1 | The 69 Eyes |
| 1 | Steelheart |
| 1 | Black Stone Cherry |
| 1 | VVAA |

Show all bands

Last logged in

7 hours 5 min ago

Member for

8 years 11 months

Is following...


90MaidenFan, mountain6king, MetalWarrior, Cannibal Lecter, NISSE666, opiex_utahgetih